June background as promised.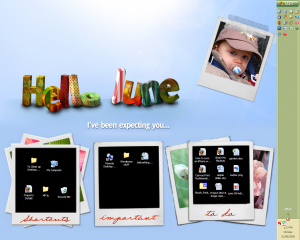 I stole the "hello June" bit from another background from Smashing Magazine … so I take absolutely no credit for the wicked 3D text.
I only made one for side task bars this month .. sorry if you're uncool and have it at the bottom.
As always, be sure you download from the link below and NOT my screenshot with my icons on it!