Today we had our dating ultrasound and everything still looks good! More like a baby, which is nice. Roughly the size of your thumb. And it even shook it's bum and waved it's hand — which was AMAZING!!
Due date the same as my math based on our conception date: 08 July 2007. But as we have to have a C-section we'll probably go in a week earlier.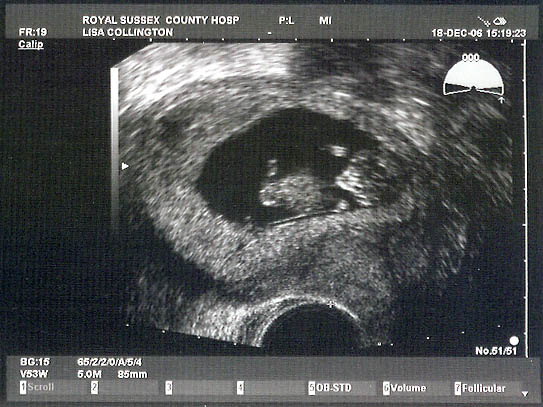 Yes, it looks like either an alien or a praying mantis, but don't tell me that. I'm emotional enough already!