At the bottom of our garden is nothing but fields and we've had it filled to the brim with sheep recently. Andrew took a couple of really cute photos:
Mom lookin' snazzy with her new haircut.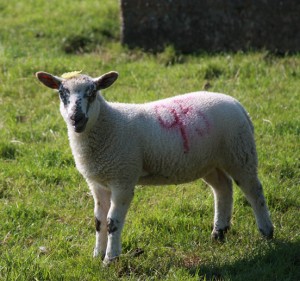 It's not a hair bow — it's a stinging nettle leaf…
but doesn't she look cute??